Today my two kids and I went to the Unicorn theatre, a venue we regularly visit for its wonderful seasonal shows like Nosferatu,  its modern versions of classics like A Thousand and One Nights and its generally fun shows for audiences as young as toddlers.
I decided to take both my children (aged 4 and 8) after checking the theatre's website which indicated that the show was in its S category, i.e. suitable for 4 to 7 years old. In my experience, the Unicorn has always been accurate in terms of age range, but on this occasion, maybe I should have checked the poster more carefully since it clearly said 5+.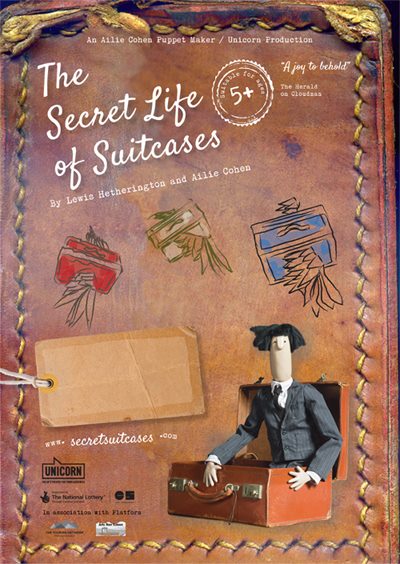 Don't get me wrong, we all really enjoyed 'The secret life of suitcases' but there is no doubt that my 4 year old missed some of the show's subtleties.
Larry, the protagonist, is a diligent office worker whose world seems to revolve around work, and work only. From time to time Larry's colleagues come and knock on his door, but they know that whatever they offer, his work will always come first, until he receives a rather mysterious suitcase. This suitcase is like a magic trigger which will take Larry on a journey away from his desk and from his usual duties, even if he is originally quite puzzled because he suddenly finds himself not so 'busy-busy-busy'.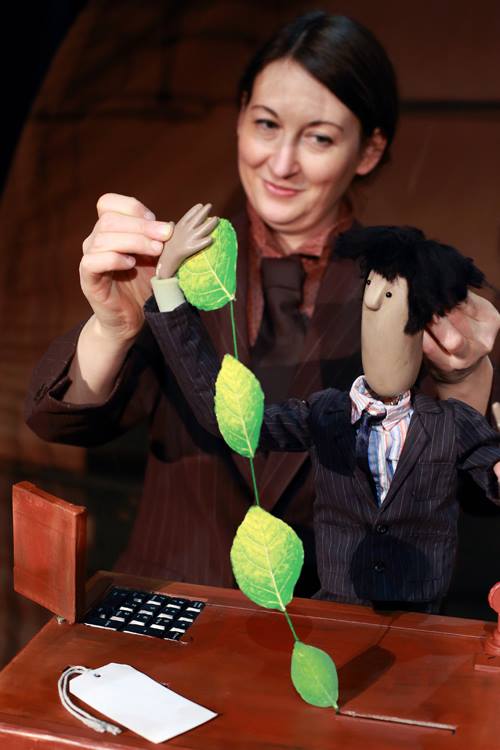 Ailie Cohen, who is one of the puppeteers and part of the creative team behind The Secret life of Suitcases, is a master when it comes to performing Larry's routine. She also excels at mimicking his surprise and confusion. Once he opens the magic suitcase and the bright green leaf is out, there is no turning back. Larry will have to deal with a cascade of adventures, taking him on distant shores, as well as through the sky. He will meet Quarks, fluffy looking creatures quite aptly described by my oldest 'fixers of the universe'.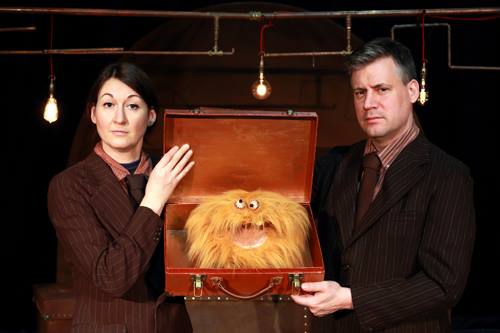 I don't want to reveal too much of the plot, but I can tell you that the return of Larry to his office is a joyous rather than a studious finale. The brown tones and classic leathery furniture of his office testify of his former life, but we are given proof that he has finally decided to embrace rather than fear chance, play, and adventures as they come.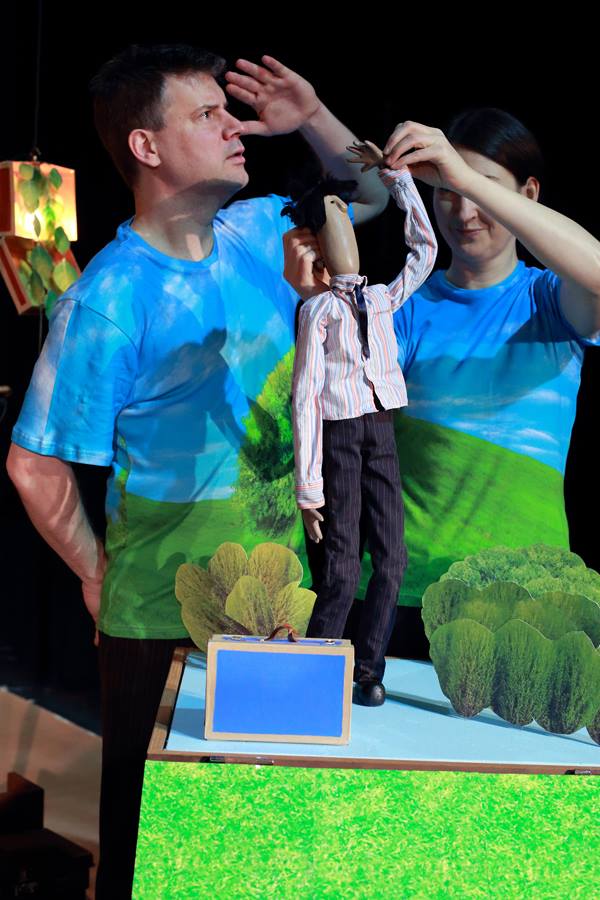 If your children love rockets, aliens, or boats, you're in for a real treat with this charming story. Do not be surprised if they ask you to make a quark, a rocket or a magic suitcase as soon as you get home. To help you, the creative team kindly provides these tutorials so take out the glue gun, have ago and enjoy! And if you're still in doubt, watch this trailer which also gives a glimpse of the great work of sound designer-composer Niroshini Thambar.