The best books are sometimes the most simple and there are two that I really want to share with you today. My Nose, your Nose by Melanie Walsh, and Red Rockets and Rainbow Jelly by Sue Heap and Nick Sharratt are great books for toddlers, but they also work well with children who are starting to decode and read as I discovered with my four year old son. They could also be great prompts to start discussing diversity, stereotypes, and peer pressure.
I have been thinking about the post I wrote on diversity in children's books, I have read other bloggers's posts on the subject, and I also looked at many of the comments and conversations on the Guardian's website. This is encouraging but what I would like these diverse books to be above all is great books, fun books, books that my children and I will want to read again, and again, and again. This is why these two books are so dear to me.
I could write a whole series of posts on Nick Sharratt's work, and maybe I will at some point. His sense of humour and fun characters almost feel like they are part of our family.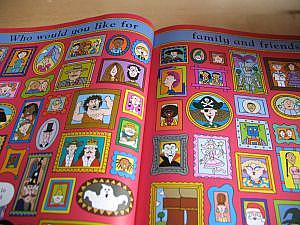 I will be honest though, there has been a few times when I wish we'd lost You Choose, since it probably is the book we've read the most in the last 7 years! But I still feel a bit sad that we do not live closer to Sheffield because there is a great looking show devoted to Sharratt's work on tour from October to next summer.
In Red Rockets and Rainbow Jelly, Sue and Nick are friends and they're also two different 'characters' (although one may wonder whether they are characters or alter egos).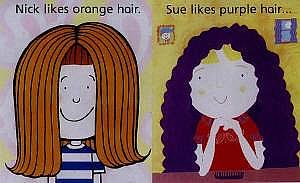 The text accompanying the illustrations could not be simpler as it alternates between descriptions of what Sue and Nick like. For instance, Nick likes yellow socks, Sue likes yellow ducks. Nick likes red apples, Sue likes green pears.
One thing I like in particular is that contrary to gender stereotypes, Sue likes everything blue, while Nick likes pink and orange dinosaurs. When my son comes home and tells me that he has been told off by girls in his class because he wanted to play hairdresser with them, of course I'll explain that he can play or like anything he wants, regardless of what others say. But what's the voice of a mother when facing those of peers?
Finally what I value in Red Rockets and Rainbow Jelly is the fact that it concludes on the absolute non judgmental: Sue likes Nick, Nick likes Sue, thus showing that you are worthy of both consideration and affection whatever you like and whatever you wear.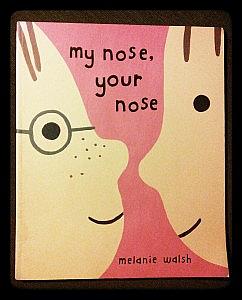 Now My nose, your Nose also works on juxtapositions. Its clear simple text matches its bold and bright images. While Daisy's skin is brown, Agnes's is white but they both have cheeky pink tongues!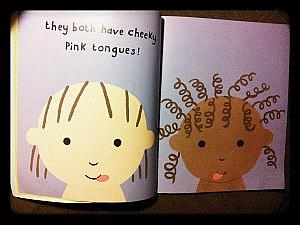 The book goes on comparing  these children's hair, their eye colours, and their legs among other things.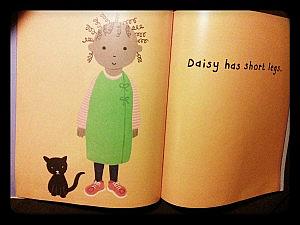 There is something of the simplicity of Dick Bruna's work in My Nose, your Nose, and I love this, certainly because it reminds me of my childhood.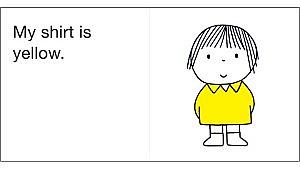 But among all these comparisons, Walsh keeps coming to a common ground whether it is their love for chocolate cake, their energy, or the daily rituals that they experience.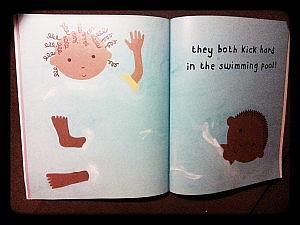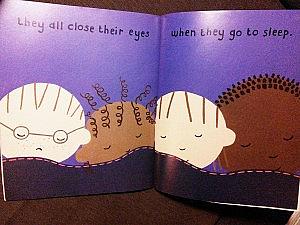 I wish I had known about this book earlier since we only bought it a couple of years ago. I can see how it would be a great baby book, one that a child can grow with, and appreciate year after year. We regularly go back to Walsh's 'lift the flap' books and we've had them for years in French. Like My Nose, Your Nose, they are simple, colourful, and fun.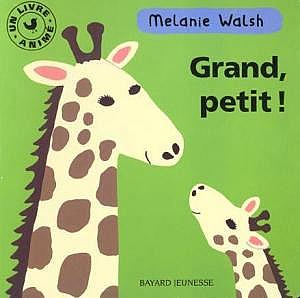 Additional ideas:
Now if you want to do more than just reading these two books, how about a game of colour match or colour hunt as suggested in the lovely blog It's All About Stories?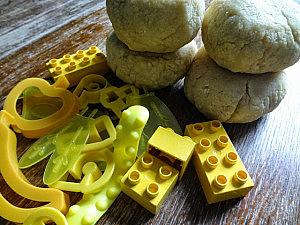 You could also try to make a batch of coloured rice! Jackie's recipe from Happy Holligans is foolproof and you can be sure your children will have a ton of fun.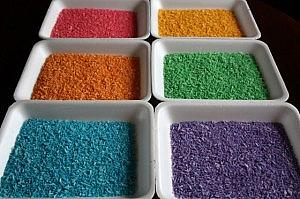 Additional readings;
As for other reads, how about challenging gender stereotypes a bit more? Rosie is a brilliant and inspirational girl engineer, read about her in this review, isn't she irresistible?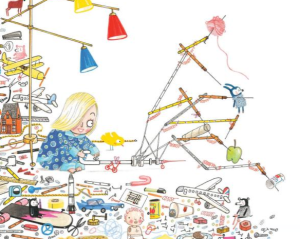 And finally here's Raffi, a boy who's a little bit different, who loves knitting, and who after a while finds people who recognize his talents. See it reviewed here.