I love visiting my local bookshop. I love that if I go with my children there is a play table for toddlers with a playhouse, a tea set and pretend food, teddies and books. I also like the fact that they placed a comfy bench nearby so that I can sit down and flick through books while my little ones are having fun.
But not all bookshops are created equal, and my kids know an exciting place when they see one. You should have seen them in Boston last winter in Curious George's bookshop! It occupies a lovely building in Cambridge, a couple of minutes from Harvard campus, and it makes the most of its fun round shape with plenty of reading nooks. For those of you who are curious, see why it's been voted best toystore in Boston in 2013 here!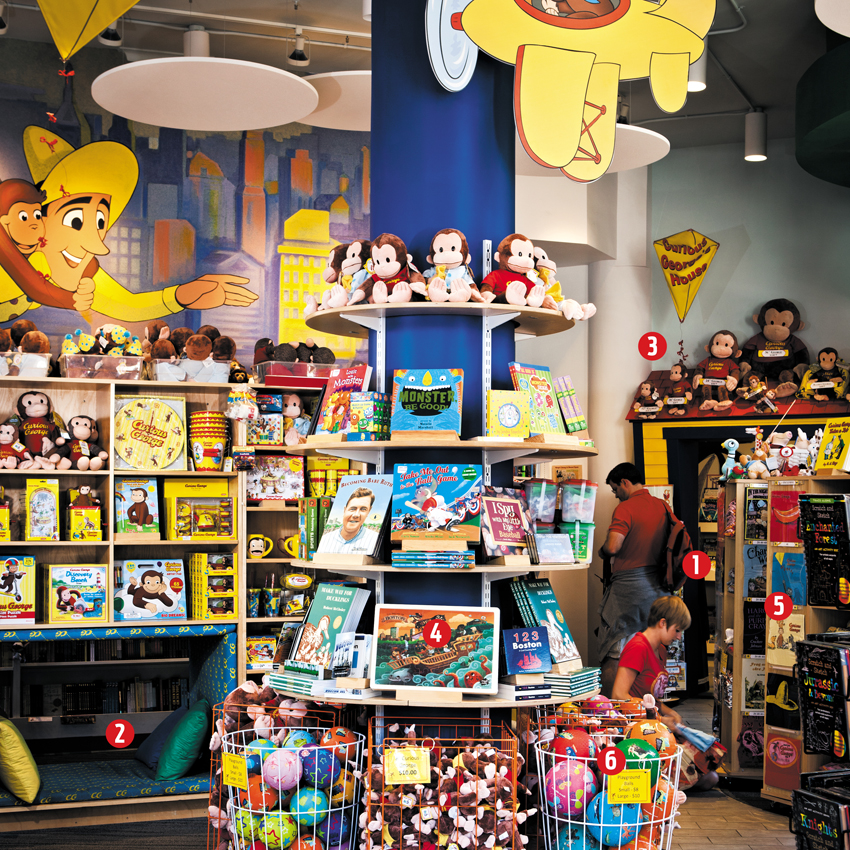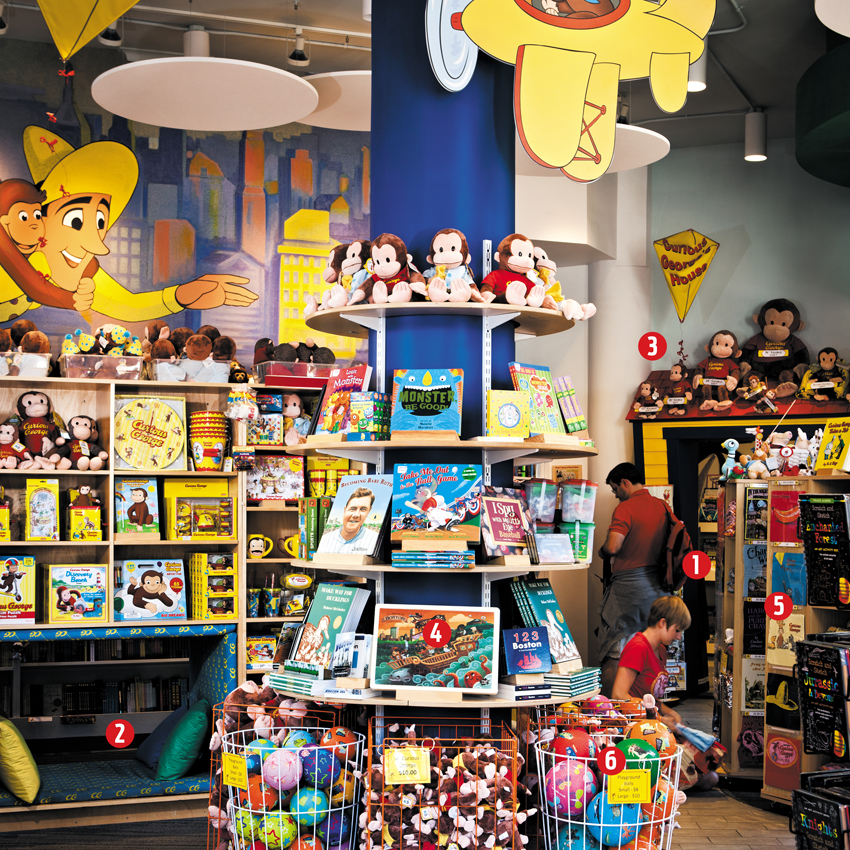 Now back to our shores, this secondhand shop in Leicester is a truly fun space for little ones which shows that even with a modest budget, you can build an inspiring place.
From outside it looks quite traditional, nothing fancy, one of the other Loros charity shops really!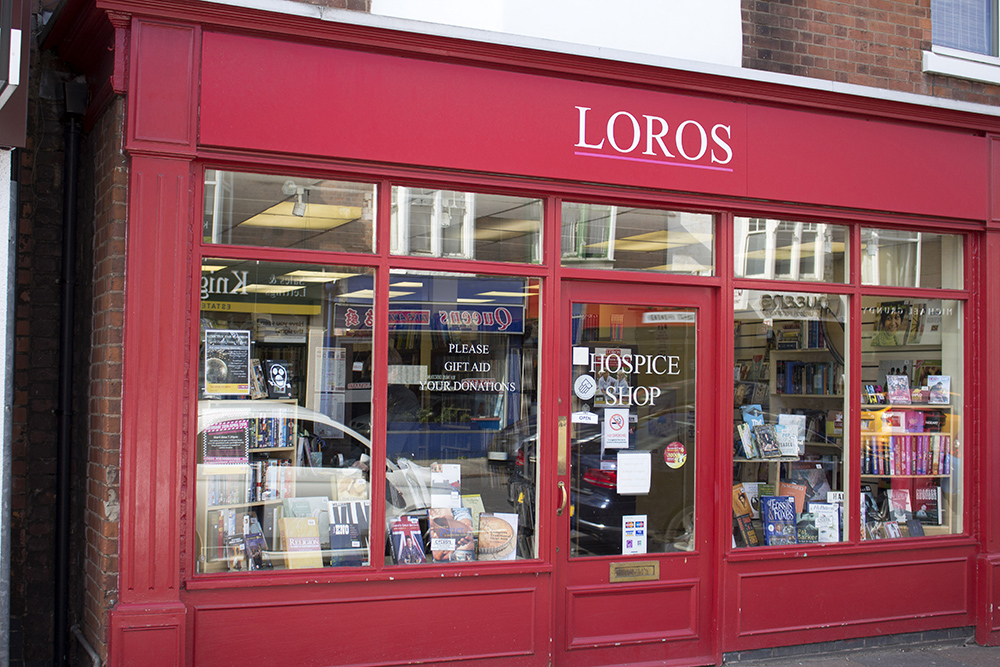 But look inside and hey presto you've got something else altogether. A magic enchanted forest, adorned with super cute mushroom stools!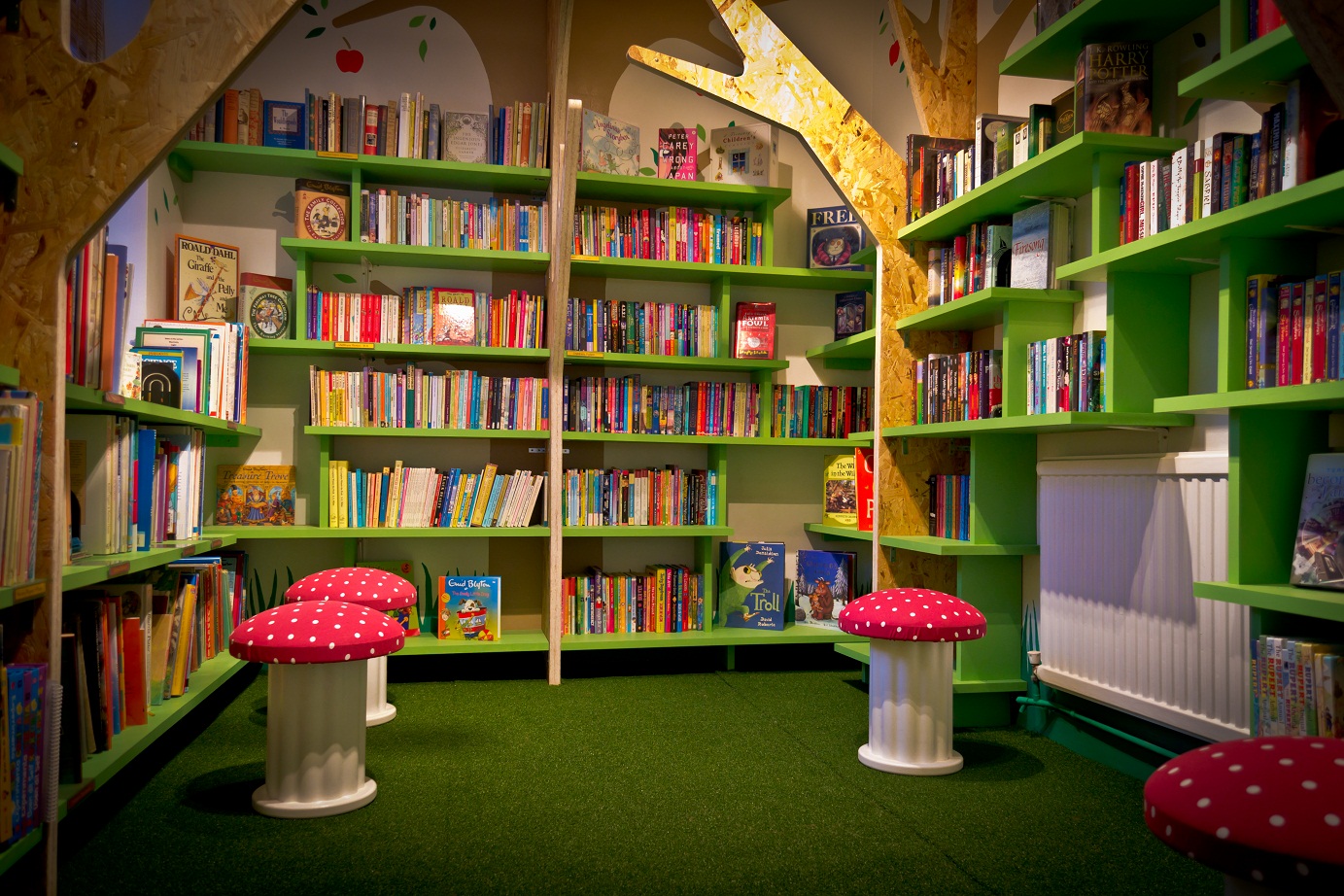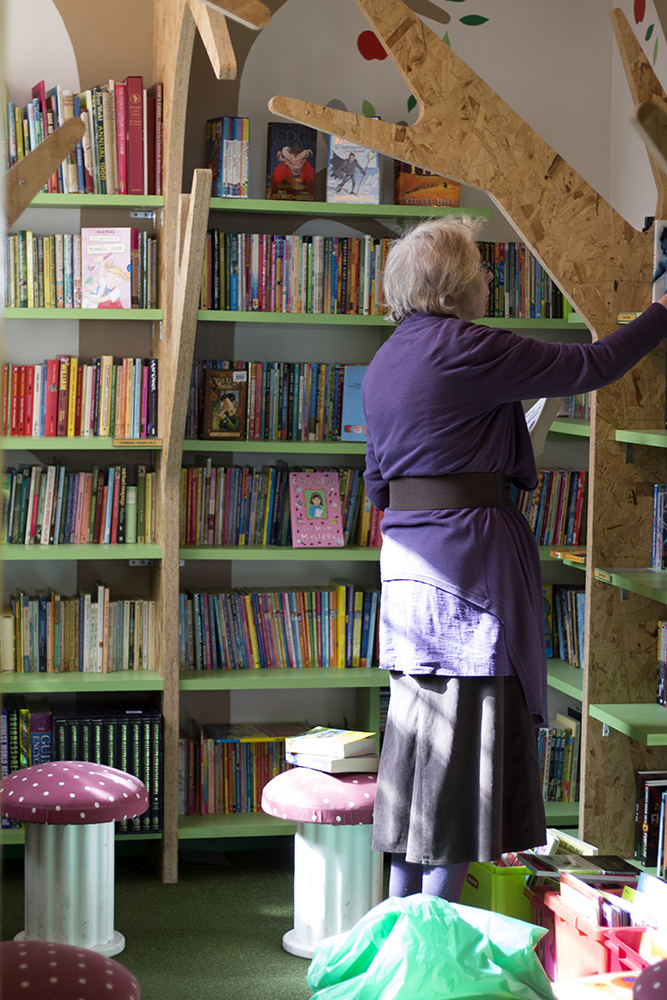 The architects who took on this project work at Heterarchy studio and have created something unique which would get my children excited for sure. I hope you enjoy this great space, and next time you're in Leicester, pay them a visit and buy a book or two!